Week of December 5, 2021
Welcome to Redemption Hill Church. We are glad you have joined us this morning for worship. It is our hope that you not only feel welcome but that you encounter the life changing truth of the gospel.
This Week At The Hill:
Want to be a part of Community Groups in 2022? Let us know below!
Women's Ministry Ornament Exchange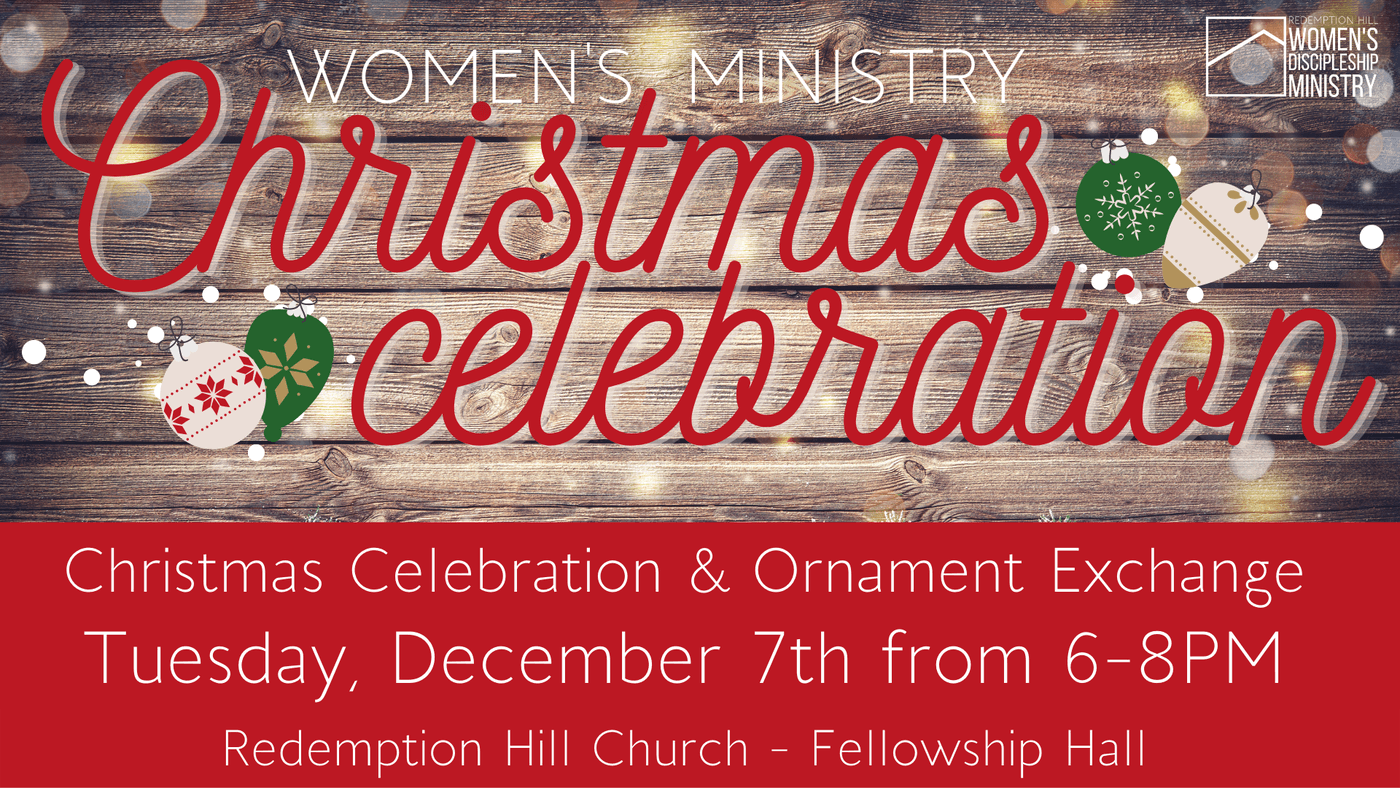 Find more information at: https://www.facebook.com/events/313835020209422/?ref=newsfeed
RHC Kids Training - December 11th at 10AM
Email Danielle, Kid's Director, with questions at: danielle@rhcnc.org
Great Commission Offering - Sunday, December 12th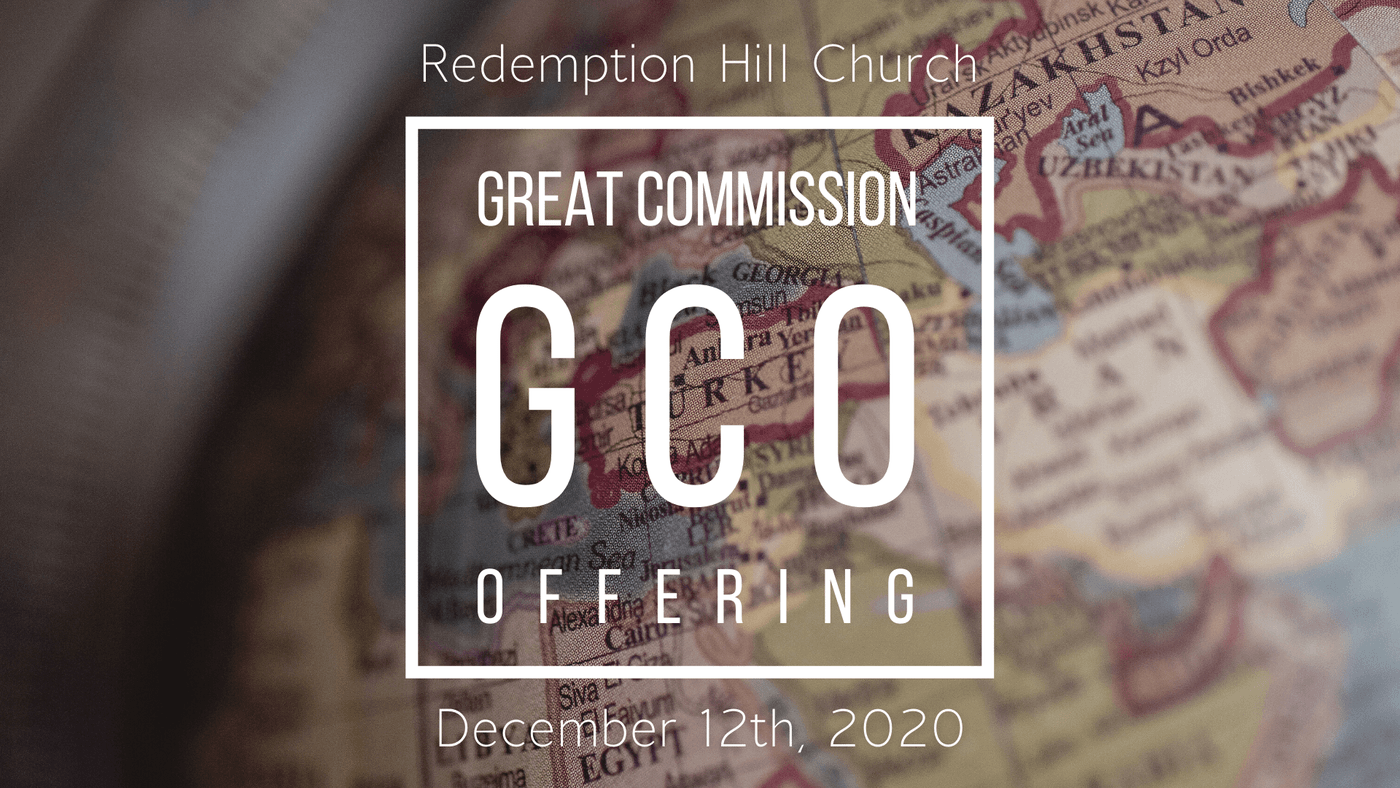 Each year, RHC takes up a sacrificial offering in December. This offering is intended to go above and beyond our regular giving to help further support missions. Gifts received durning Great Commission Sunday will go to help fund missions, locally and globally, the following year. Your donations will help support our international missions partners, church plants, and local ministries. Please be in prayer about how God is asking you to give this year.
RHC Students Christmas Party Sunday, December 19th!
For Grades 6-12 at 5PM, bring a $5 wrapped present if you would like to participate in a gift exchange