Getting to know each other
We know meeting someone for the first time can be intimidating, and going to a new church for the first time can be nerve-racking. We want to help make your first experience at Redemption Hill a great one!
What are we doing to keep you safe?
SERVICE TIMES
Our two Sunday Gatherings begin at 9:00 AM and 10:30 AM. ! If this is your first time, be sure to stop by the welcome table for your free gift.
LOCATION & DIRECTIONS
Our Sunday corporate worship is held at 907 Lucas Street, Erwin, NC. Every Sunday morning, volunteers will be standing by to help guide you around campus.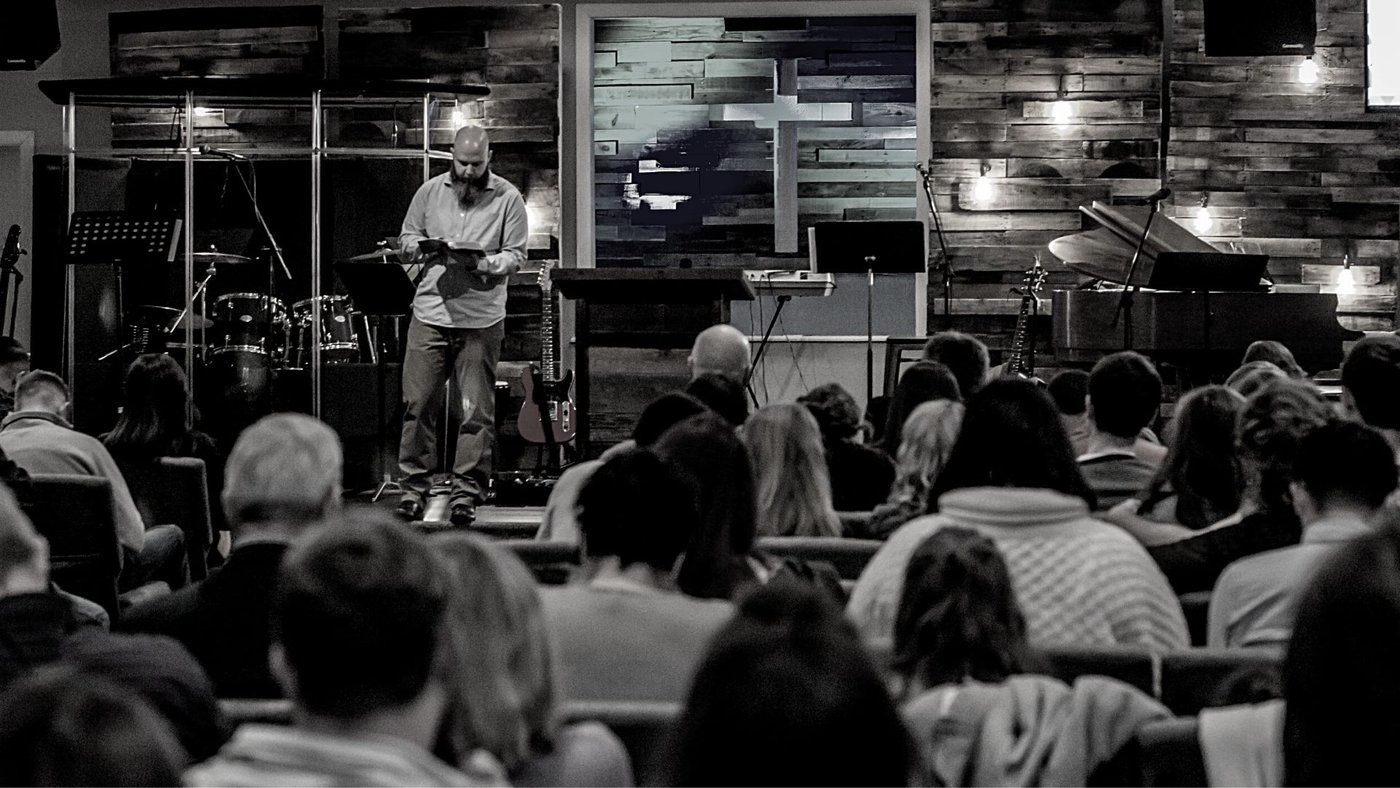 What can I expect?
How long is a service?
In total, a service at Redemption Hill is about 60 minutes in length. Services begin with a reading scripture from the Bible and the band leading the church in music - song lyrics are projected onto the screens so you can sing along and/or engage with worship however you feel most comfortable. After the music portion of service is complete, one of our pastors will come out to share a gospel-centric message from scripture.
What is service like?
Each Sunday we sing songs that emphasize the gospel, pray, hear the Scripture read, and sit under the preaching of Scripture. We generally like to preach through a book of the Bible in an expository style. Communion is also available during both worship services every week. All believers are welcome to come to the table during the response time of our service.
Where should I park?
We have a small parking lot to the left of our building. We have special spots marked for guests, just follow the signs. Our members park in the grass to reserve spots on the pavement for our guests. If it looks full, don't worry! There will be a parking lot greeter there to help you find a spot.
What about my kids?
We have temporarily moved to a family worship model. Simply put, this means that children will be worshiping in service with everyone. We assure you that Redemption Kids will make a return later! But for now, to help keep kids and families safe, we are excited to invite children to worship with everyone.
Our Children's Director, Danielle Hall, will be putting together sanitary, pre-packaged material to help your children follow along in worship. She will also be offering content to take home and do during the week. For more information on what Kid's Ministry looks like right now, you can check out this page:
What should I wear?
Our Sunday worship services are casual and familial. We're a church for people from all walks of life. Please wear whatever is most comfortable for you.
Still not sure?
If you are on campus and still have questions, find one of our regulars. They'll be the ones wearing a name badges. Our team of volunteers will be happy to help you with anything from 'Where are the bathrooms?' to 'How do I check-in my child?'
Let us know you're coming
Ready to check out Redemption Hill in person? We can't wait to meet you in person. Simply fill out the form below and let us know you're coming.